Kores Engineering (see website) is a leading B2B drill machine manufacturing company with a strong reputation for producing high-quality drilling equipment. With several years of experience in the industry, Kores Engineering has established itself as a trusted brand known for its reliability and expertise. As Kores Engineering sought to expand its reach to a broader international audience, it recognized the need for a modern website that effectively showcased their products and services while emphasizing their credibility and experience.
Project Scope
Kores Engineering engaged our team to develop a comprehensive website strategy encompassing content strategy, content writing, design, and development. The primary objective was to suggest a navigation structure that enabled users to easily explore the range of products and services offered by Kores Engineering. Additionally, we aimed to highlight the company's years of experience and credibility to instil trust in potential customers. The overarching goal was to design a modern website that would appeal to the broader international audience, enticing them to engage further with the company's offerings.
We collaborated in-depth with Kores Engineering's internal teams to meet the project objectives. We engaged with product specialists, engineers, and other relevant stakeholders to comprehensively understand the company's products, processes, and business model. As the content was not previously documented from a marketing perspective, our team worked closely with the client to overcome the challenge of consolidating and organizing the information to create a coherent content strategy.
Content Strategy
Based on our interactions and analysis, we devised a content strategy to make the information easily digestible and compelling for potential customers. We recognized the need to provide clear and concise product descriptions, highlighting each drill machine's essential features, technical specifications, and applications. To create interest and motivate user action, we crafted persuasive copy that showcased the benefits and advantages of choosing Kores Engineering as a trusted partner. 
Website Structure
Considering the vast product range and the desire to create a seamless user experience, we recommended a navigation structure that enables visitors to locate and browse relevant products and services quickly. The website was organized into distinct categories, allowing users to explore drill machines based on factors such as application, industry, or specific drilling requirements. 
Design and Development
To create a modern and visually appealing website, our design team worked closely with Kores Engineering to develop a sleek and professional interface. The design incorporated the company's branding elements, such as the logo and colour palette, to ensure brand consistency. We utilized high-quality imagery and engaging visuals to enhance the user experience and showcase the precision and durability of Kores Engineering's drill machines. The website was built using responsive design principles, ensuring optimal viewing experiences across various devices.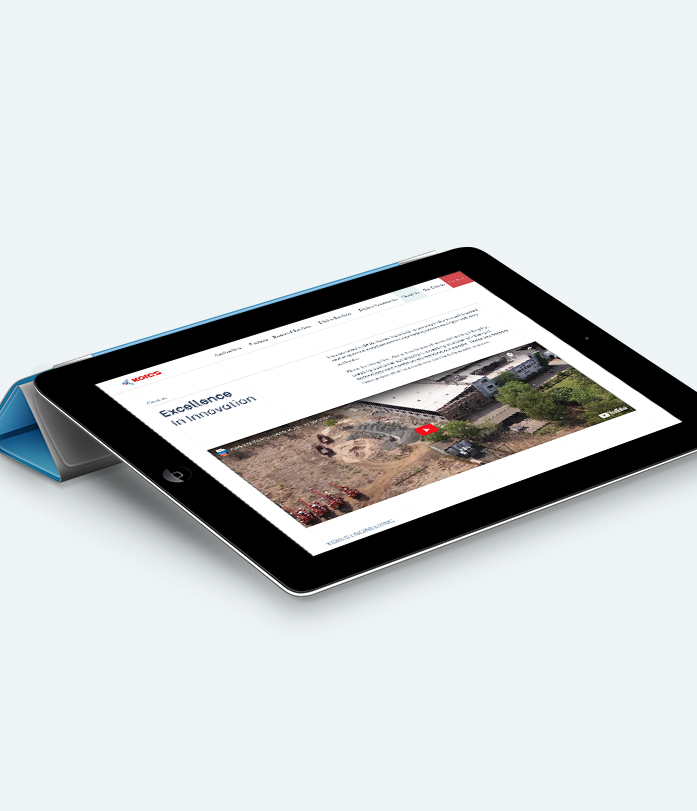 "
The collaborative efforts between our team and Kores Engineering resulted in a successful website strategy project that effectively met the client's objectives. The new website provided an intuitive and user-friendly navigation structure, allowing visitors to quickly access the desired information about the products and services offered by Kores Engineering. The content strategy employed clear and concise language to engage potential customers and generate interest in scheduling a call. The website's modern design enhanced the company's international appeal, attracting a wider audience and improving overall user engagement.
"
-Bokaap Design Team