White Collar Hippie brings incredible outdoor and offbeat travel experiences to the urban traveller. They were already operational as a traditional, fixed departure-group travel company offering unique trips across India.
To provide their growing user base with more experiences to choose from and to automate the discovery and booking experience, White Collar Hippie is introducing their own online platform of unique, host-led experiences.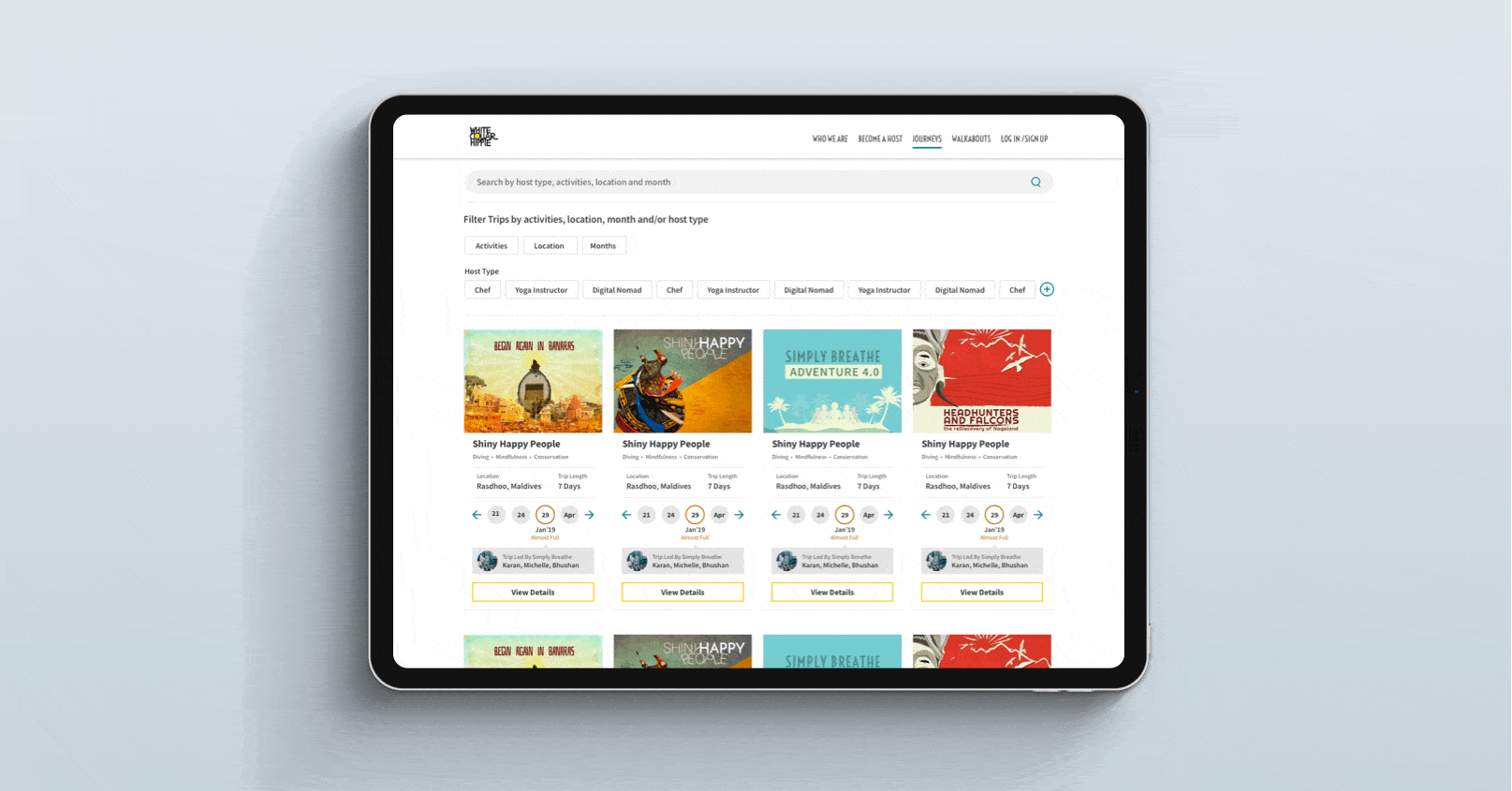 We have taken complete ownership of White Collar Hippie's product development and work closely with the founder and development team to build the product from the ground up. We adopted an agile process to develop individual modules based on user feedback and business goals.
Not only does the tech platform reduce the manual dependency of the traditional business model, the platform now allows White Collar Hippie to track the user interaction and use these analytics for marketing, messaging, and creating new experiences.
We offer continuous support for how modules and design thinking are migrated into the product.