Tessera creates contemporary home decor, serveware, and jewellery. The products' earthy aesthetics make them adaptable to a diverse palate and home environments.
We worked with Tessera on their branding and positioning strategy that created a visual language for consistent expressions of the brand across media.
We built a website experience that was light, easy and let the products have the spotlight. The visual design is centred around two things — engaging product photography and a minimalistic design. This maintains the focus on the multifaceted use of the products.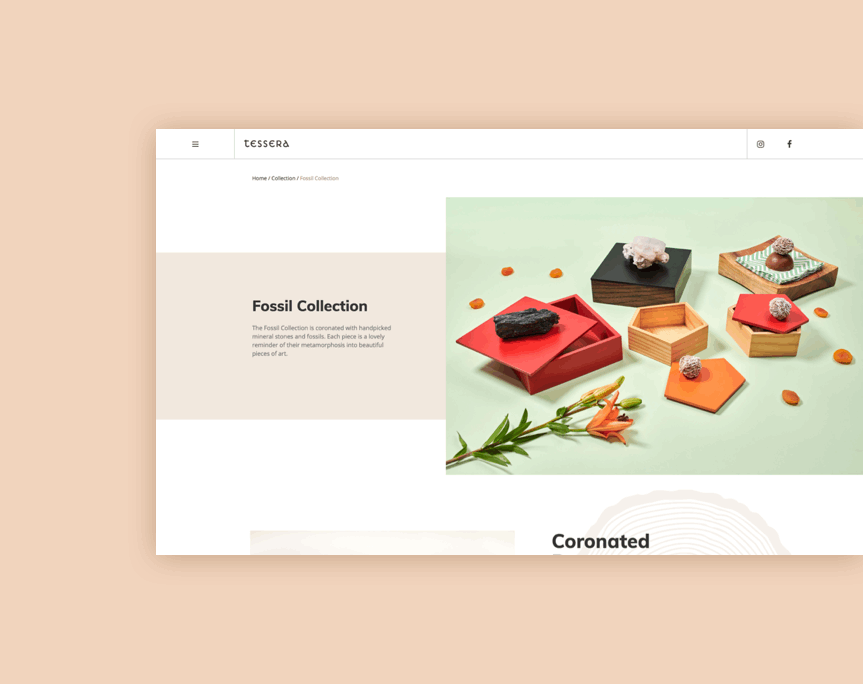 "
I'm very pleased to see the website. It looks fabulous and smooth! Thank you for materialising this for me. This will be the foundation to all my further endeavours.
"
-Jemika Parikh, Founder