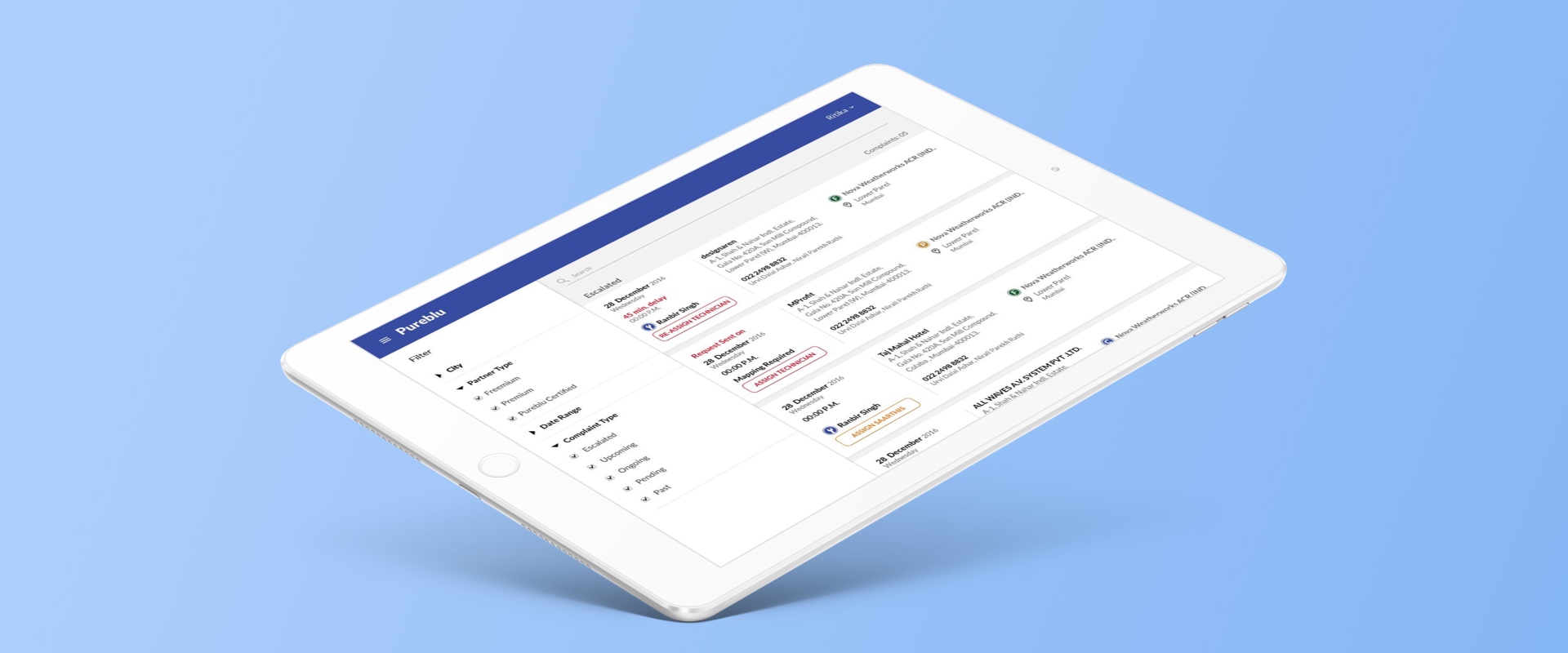 We worked on the persona-building for their various stakeholders (Pureblu admin, partner admin, and technicians), user experience design through wireframes for both the mobile app and desktop, and finally the user interface design as a simple and easy-to-use tech platform.
Understanding the business objectives and the existing offline user journey was important and allowed us to put together a roadmap of the UX opportunities. We adopted a user-first approach to work through every existing offline pain point and then create a robust list of functionalities and experiences that the new platform should have.
We created a user-wise flow to assess screens and functionalities. We used this flow to create high-fidelity wireframes, which became our first prototypes. We then tested the flow and experience and made relevant adjustments to finalise the wireframes after getting user-feedback.
The final UI is simple, familiar to an Android user, and easy to navigate.
"
"Working with designaren was great because they really understood the business objectives we were trying to achieve. More importantly, they were readily available during critical times such as the technical implementation of the app."
"
-Manish Jain, Advisor to MyGlamm, Pureblu and BuiltBy