Coco Custo is an eco-friendly, natural laundry detergent. It is 100% non-toxic and biodegradable, and it is not tested on animals.
The brand's founder, Shaan Lalwani, came to us right at the start—before the brand even had a name. We worked with her to create the brand identity—the name, logo, and product packaging.
The name: We began with an attribute exercise to understand the elements we want to convey with the brand. After several iterations, we arrived at Coco Custo.'Coco' comes from coconut, the detergent's core ingredient. It speaks to the natural ingredients used to create the detergent and integrates eco-friendliness in the brand name.'Custo' is a nod to the brand's oceanic beginnings. It is inspired by Jacques Cousteau, a French naval officer who was an avid marine conservationist and researcher.
The logo: Because the brand's goal is to save marine life and protect the ocean, we incorporated both a wave and a coconut tree within the letter C in the logo. We worked with negative spaces to create a subtle nod to the brand story.
The packaging: We created a visual style where the packaging comprises different shades of a single colour.
Read about our process here.
"
To anyone who needs branding, packaging or web design, I would recommend Niraali and her team in a heartbeat. They have the ability to give you exactly what you imagined, but far more refined and more cohesive. With their technical expertise and fresh eyes for design, they are the best design team I have worked with by far.
"
-Shaan Lalwani, Founder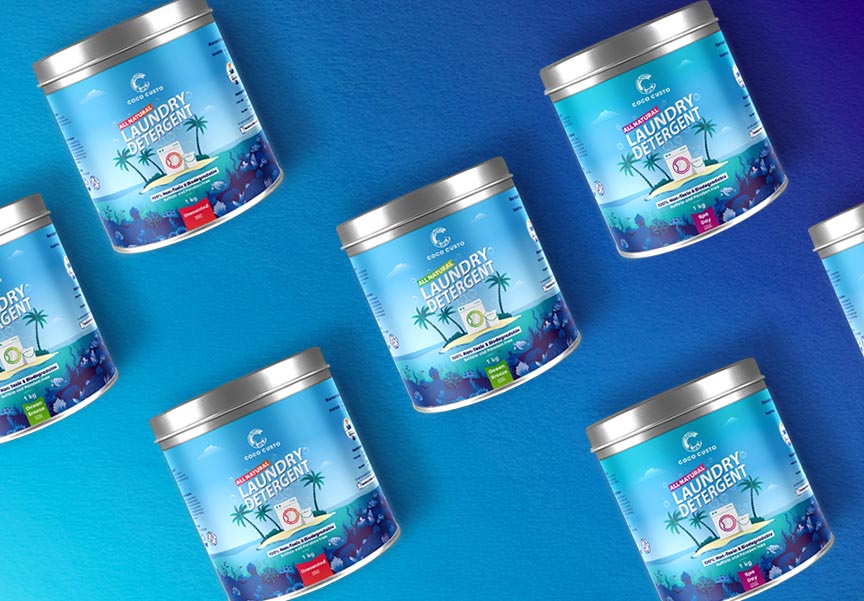 "
The brand was born in the ocean, so it's only natural that we pay homage to the ocean while building the brand.
"
-The design team